K29

En
Alternative Body Performance: Communalization
IKA × Susumu Namikawa
Area

Kanda・Yushima・Ueno・Kuramae

Period

2021.08.13(Fri) - 09.05(Sun)

Hours

All day open

Venue

Others

Free Admission
IKA (defamiliarized physical expression), a group of creators working to augment the body's capabilities and individuality through the use of technology, has teamed up with Susumu Namikawa, Experience Creative Director of Tokyo Biennale, to explore the possibilities of new physical expression using AR. The "defamiliarization" of the body here includes its ability to withstand stronger impacts (enhancement), the body itself as a sound collector (transformation), and its ability to drift (advancement).
Envisaging the body as a wheeled structure may seem unrealistic, but it is actually an extremely efficient structure for driving on flat roads. As this new body appears in the actual scenery through AR, it will surely result in an embodied experience.
Oblivious to the concept of time, we attempt to reconsider the implications of "diverse bodies". If, tentatively, we say that there exists a body that was, is, or will be different from our own, it will be a body with a different signifier to that of the wheelchair, which we sense as an alternative body.
IKA (defamiliarized physical expression)
About the artist
IKA × Susumu Namikawa
A unit formed by IKA (defamiliarized physical expression) and creative director Susumu Namikawa explores expressive forms that extend the body.
Member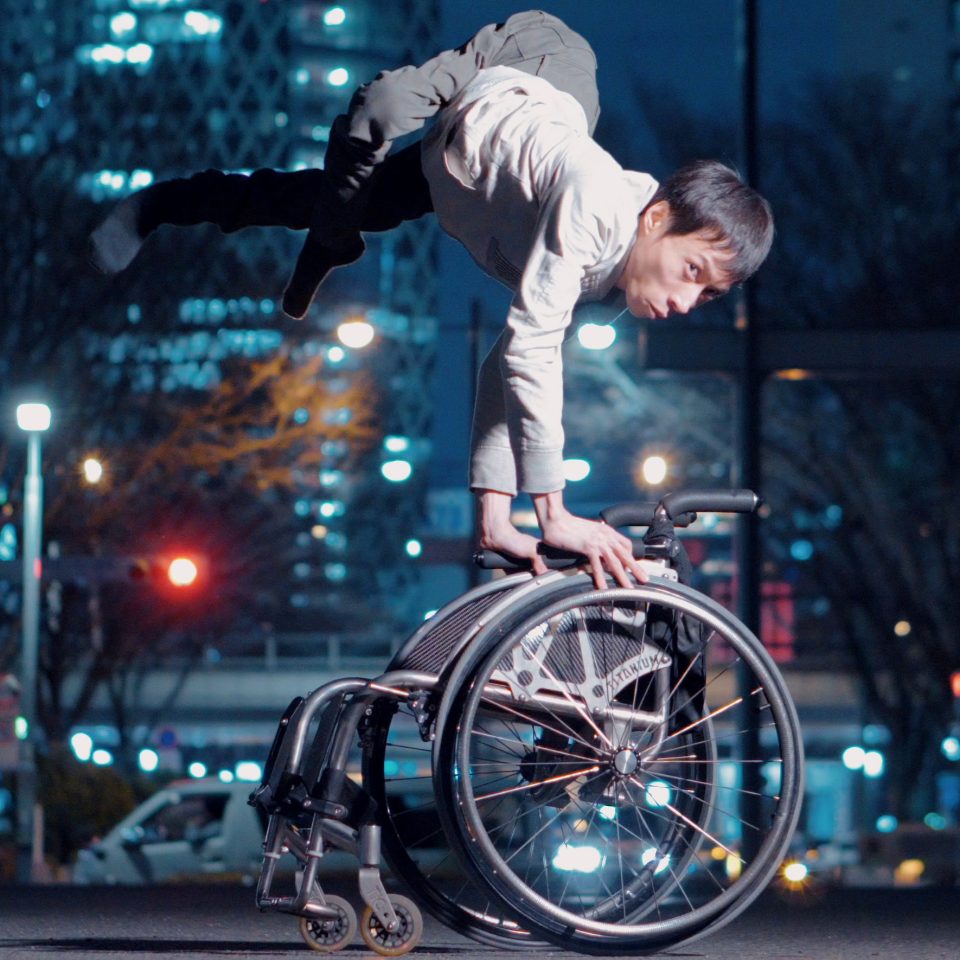 Kenta Kambara
A wheelchair dancer / Circus performer
He uses his upper body to its fullest, including standing on his head. He was born with a disability called Spina Bifida.

Instagram
YouTube Channel
Twitter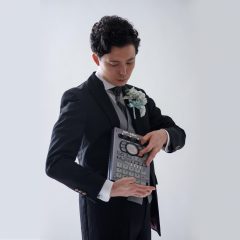 TOMC
Beat & Ambient producer / Curator
He has released works on Inner Ocean Records in Canada and Local Visions in Japan. His sound design has been described as "The Avalanches meets Brainfeeder". In recent years, he has been working on lo-fi hip-hop and ambient music. He is also a curator/play listener with a deep knowledge of new age and rare groove and has contributed to such publications as "City Soul Disc Guide 2" and "New Age Music Disc Guide" (DU Books).
Spotify
Apple Music
Instagram
Twitter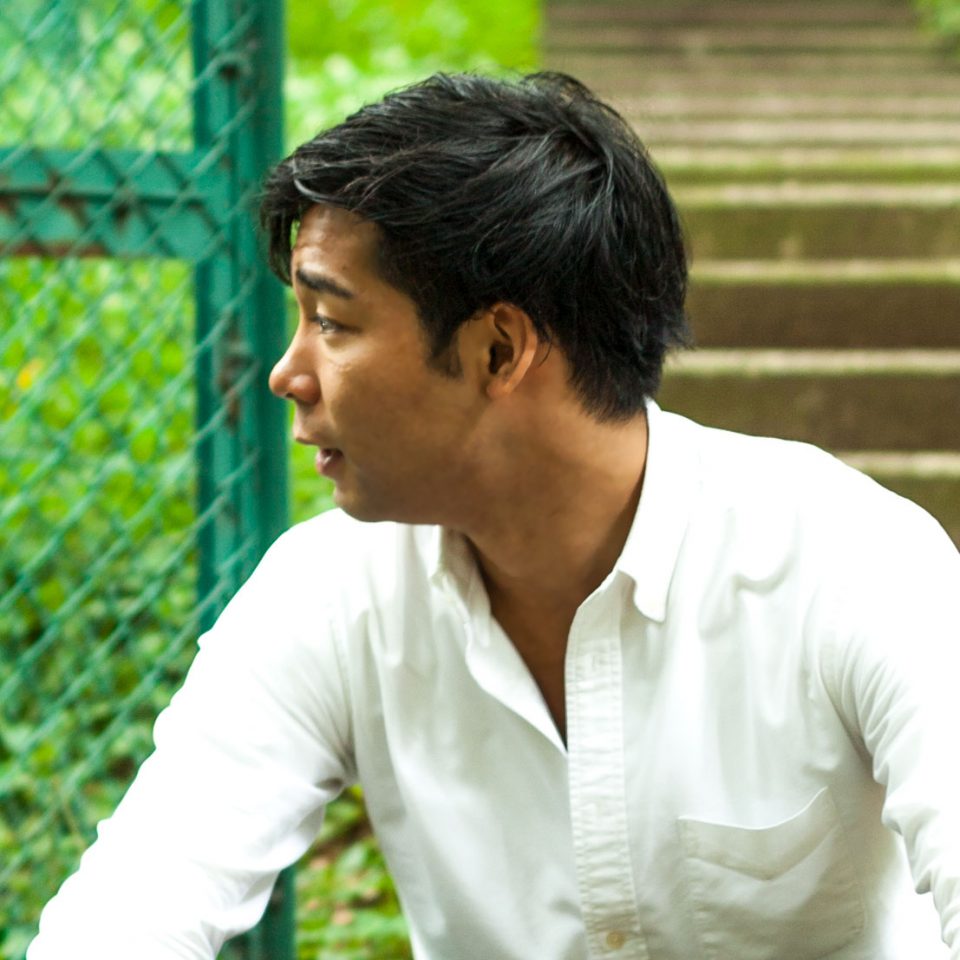 Ryoichi Ando
Project Organizer, Director of Superhuman Sports Society, President of AXEREAL Corporation
After studying at the Imperial College and Royal College of Art in London in the U.K. and Pratt Institute in the U.S. as part of the KMD Global Innovation Design Program in 2015, he graduated from the Graduate School of Media Design at Keio University in 2017. In addition to serving as the President of AXEREAL Corporation, he is also the Director of the Superhuman Sports Society, which is dedicated to pioneering a new realm of sports called "Superhuman Sports".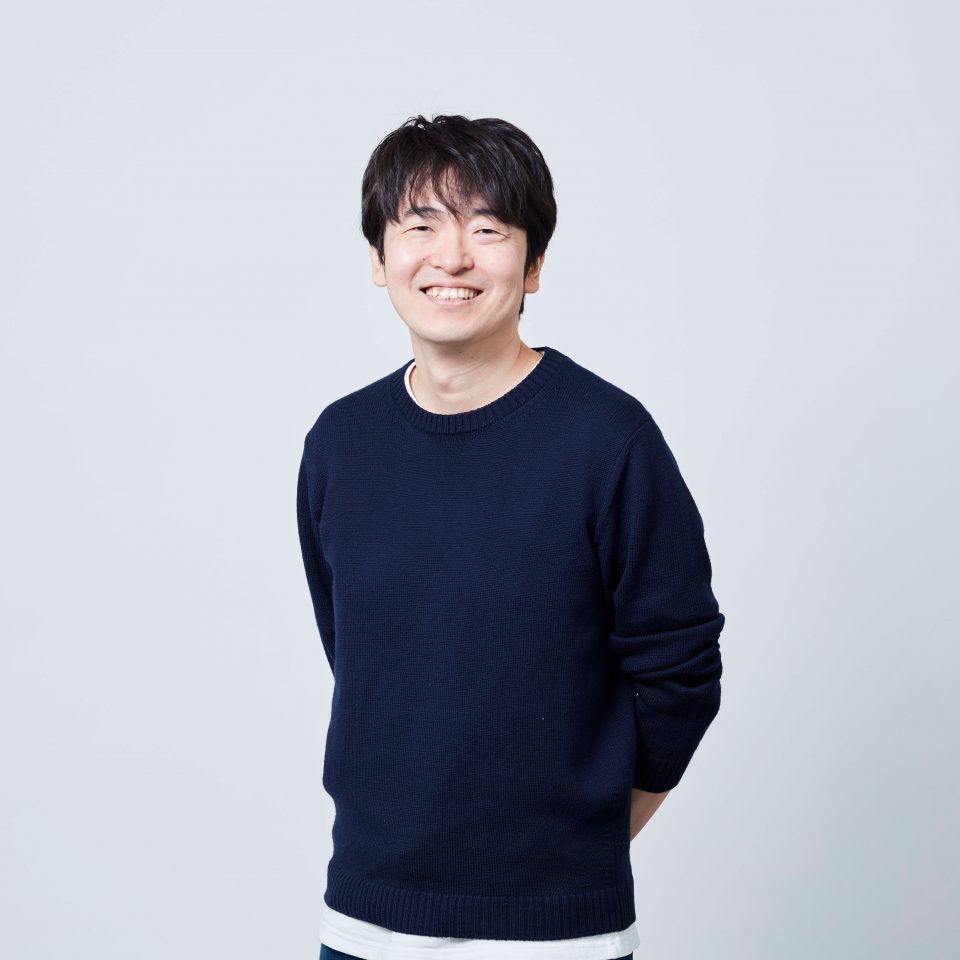 Susumu Namikawa 
Copywriter, poet, programmer
Born in 1973. In addition to working as executive creative director at Dentsu Digital Inc. and as a copywriter, he continues to create works that combine poetry and programming. Video works include "Industrial Waste Treatment Plant Rock" and "Poolside Life". Exhibitions include the poetry exhibitions "little stones in panic forest" at Gallery Sanyodo and "I A and I B" at Impact HUB Tokyo, in which he collaborated with artificial intelligence. He is the author of "Happy Birthday 3.11" (Asuka Shinsha) and many other publications.
https://www.facebook.com/namikawasusumu
Venue
Location
2-16-2 Sotokanda Chiyoda-ku Tokyo
Access
・5 minutes walk from "Ochanomizu" Station on the JR Chuo Sobu Line, Tokyo Metro Marunouchi Line.
・7 minutes walk from "Akihabara" Station on the JR Keihintohoku Line, Yamanote Line, Tokyo Metro Hibiya Line.
・5 minutes walk from "Shin ochanomizu" Station on the Tokyo Metro Chiyoda Line.
・5 minutes walk from "Suehirocho" Station on the Tokyo Metro Ginza Line.
Others
Inquiries
+81-3-3254-0753
www.kandamyoujin.or.jp