H04

Social Dive (Japanese)
SENTO-DASHI 2021 Tour with Public Bathmobile
BKY+SENTO-DASHI committee
Area

Hongo・Suidobashi・Jinbocho

Period

2021.07.18 (Sun) – 08.31 (Tue)

Hours

Various. Please refer to the events' links on the "Others" section below

Venue

Others

Free Admission
Other venues available (for exhibition period and opening hours, visit the links below )

『銭湯山車を語る夕べ』
『銭湯山車巡行』
『銭湯山車 お披露目展示』
『銭湯山車の裏側 ── UP CYCLE SALON 白山倉庫 OPEN DAY』
『銭湯山車巡行 大総集展』
<Open Call Project SOCIAL DIVE>
A festival for "sento" (Japanese public bathhouse) to mourn sento that no longer exist and to celebrate those existing today.
The number of sento, which are said to be at the heart of Tokyo's local popular culture, continues to decline. The "dashi" (float), which is reconstructed from materials once used in sento, will be paraded through the streets of Tokyo, while the hot water flowing from the tap will be used to wash away the dust accumulating in the city. A grand sento spectacle will unfold before you!
For more information about the parade, exhibition, and events, please visit the website (https://sento-dashi.tokyo/).
(As of June 2021)
1: "SENTO-DASHI Public Bathmobile" parade map
2: "SENTO-DASHI Public Bathmobile" parade plan
3: "SENTO-DASHI Public Bathmobile" float construction plan
https://sento-dashi.tokyo/
Twitter: @sento_dashi
Instagram: @sento_dashi
Facebook: @sento.dashi
Artist
BKY+SENTO-DASHI committee
Based in Bunkyo City, the BKY+SENTO-DASHI committee is composed of core members specializing in architecture and urban design. Through an architectural perspective, "Bunkyo Youth (BKY)" rediscovers the often overlooked charms of local areas and continues to share their value.
In particular, activities related to sento have been one of the focus points of their organization, and while documenting through surveys and tours the many sento that are closing, they have also engaged in numerous measures to support sento still in operation.
This time, the "SENTO-DASHI committee" was formed by volunteers from Bunkyo Youth, together with sculptor Yuki Murata and other members who share a passion for sento.
https://sento-dashi.tokyo/
Member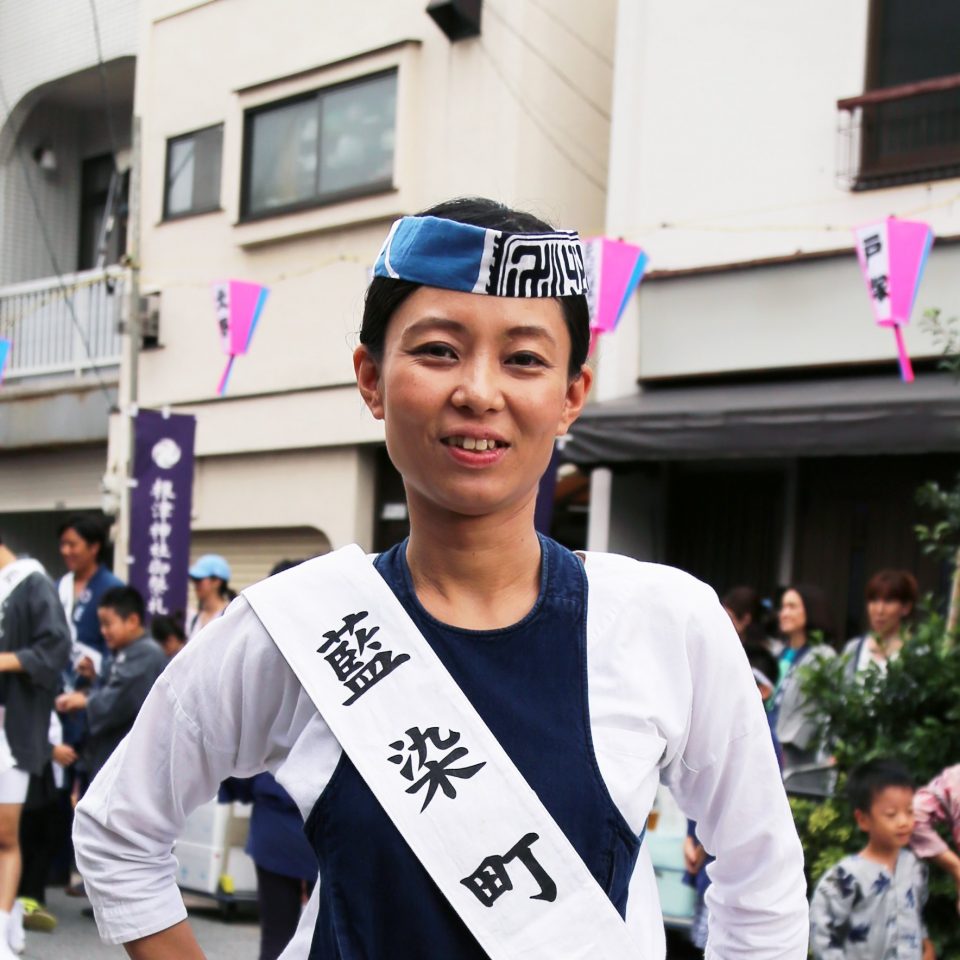 Haruka Kuyu
Architect
A graduate of the Department of Architecture, Waseda University, Haruka Kuryu also studied abroad at Italian architecture school Università Iuav di Venezia. After working as the cultural project development director at NHK Art, Inc., she held various positions including Y-GSA studio assistant at Yokohama National University and part-time lecturer at Waseda University. Currently, she is a research associate in the Department of Architecture, part of the Faculty of Engineering at Hosei University. She is a member of Mosaic Design inc. She is also a researcher at Hosei University Research Center for Edo-Tokyo Studies, a member of Tokyo Cultural Heritage Alliance, and a regional director in Tokyo Biennale 2020. She serves as a representative of Bunkyo Kenchikukai Youth, a volunteer group that disseminates the appeal of architectures and communities from various perspectives.
After the group organized the exhibition "Sento Public Baths—Luxurious Space in the Neighborhood" and worked to produce several documentary films, on behalf of Bunkyo Kenchikukai Youth she received the Landscaping Activities Award as part of the Fumi-no-Kyo Urban Landscape Awards in 2014 and received the Future Architect Award in 2015.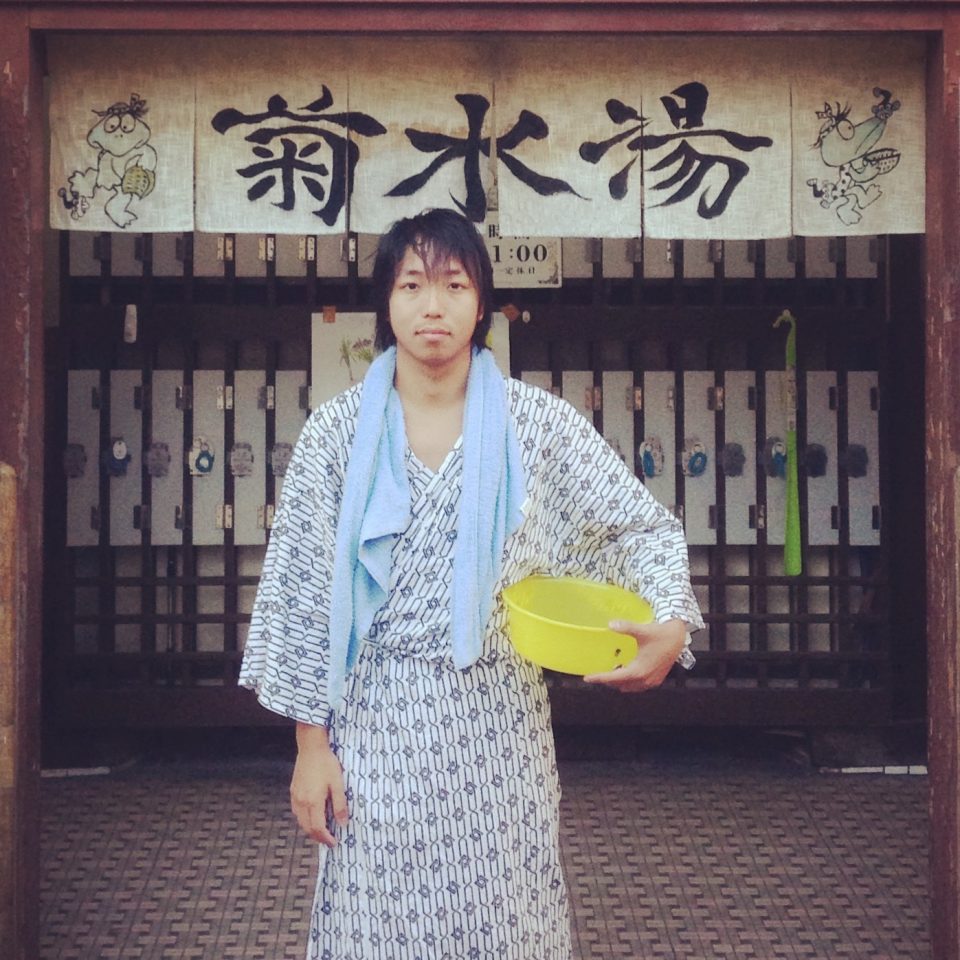 Masaya Sammonji
Urban Designer
Born in Kanagawa Prefecture in 1992, Masaya Sammonji received an MA in Urban Engineering from the University of Tokyo in 2018. He is an urban designer and second-class registered architect. He has participated in Bunkyo Kenchikukai Youth from the time he was a university student, working as project manager of the Tokyo Cultural Heritage Alliance Hongo Kioku no Mirai Project that aims to preserve local resources focused primarily on sento (public baths). In 2018, he co-founded the company Ryudoshoten L.L.C., and went independent. He is currently conducting research into the history of urban planning on the doctoral program of the University of Tokyo, while conducting projects that include the spatial design of urban and architectural spaces, and the planning and renovation of architectural spaces in Japan and overseas. Major awards include First Prize in the 2016 Urban Design & Town Planning Competition, selection in 39th Lemon Exhibition of Students' Works, 19th Town Revitalization & Urban Design MLIT Award in 2017 (team), and 2018 Tokyo Kenchiku Collection Grand Prize.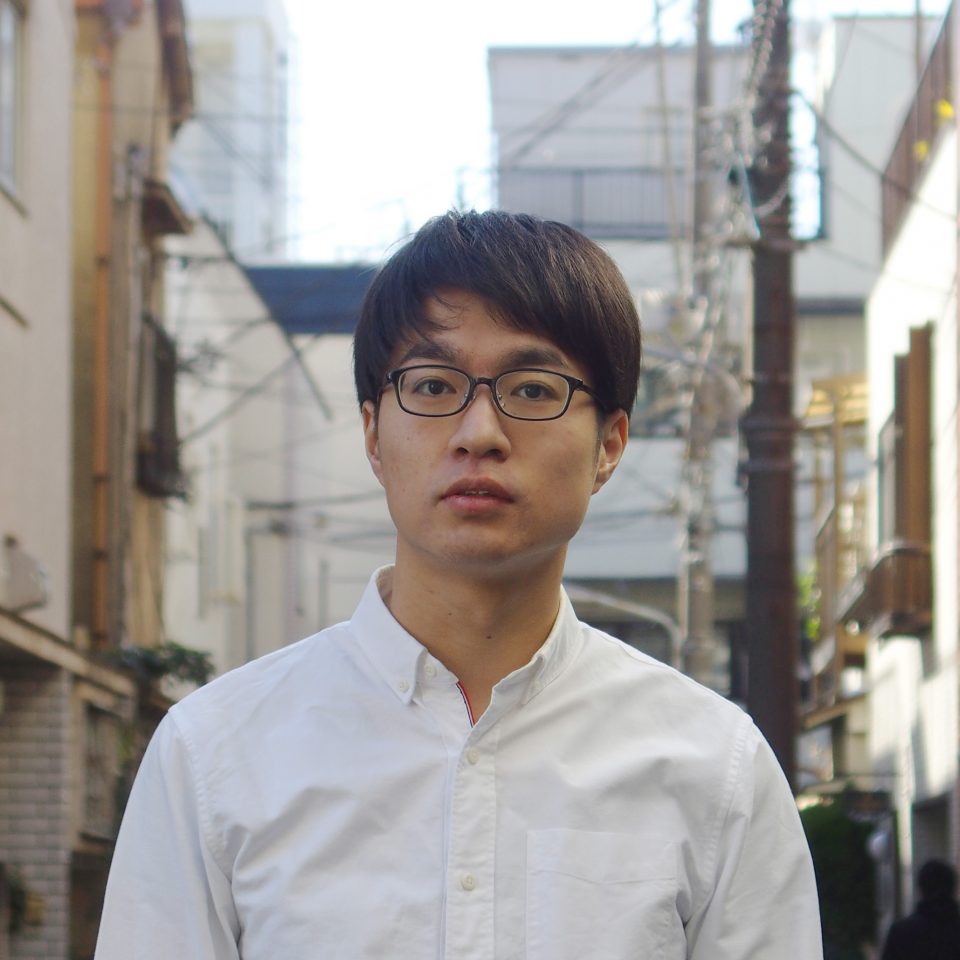 Kouhei Uchiumi
Architect
Born in Tokyo in 1995, Kouhei Uchiumi graduated from the Department of Architecture in the Faculty of Engineering, the University of Tokyo in 2018, and received a Master of Engineering in 2020. He did research on public spaces such as pedestrian streets. He also works on conservation surveys of collective complexes and sento (public baths), as well as DIY interior renovation. His graduation thesis won the AIJ Graduation Thesis Prize. Joined Open A Ltd. from April 2020.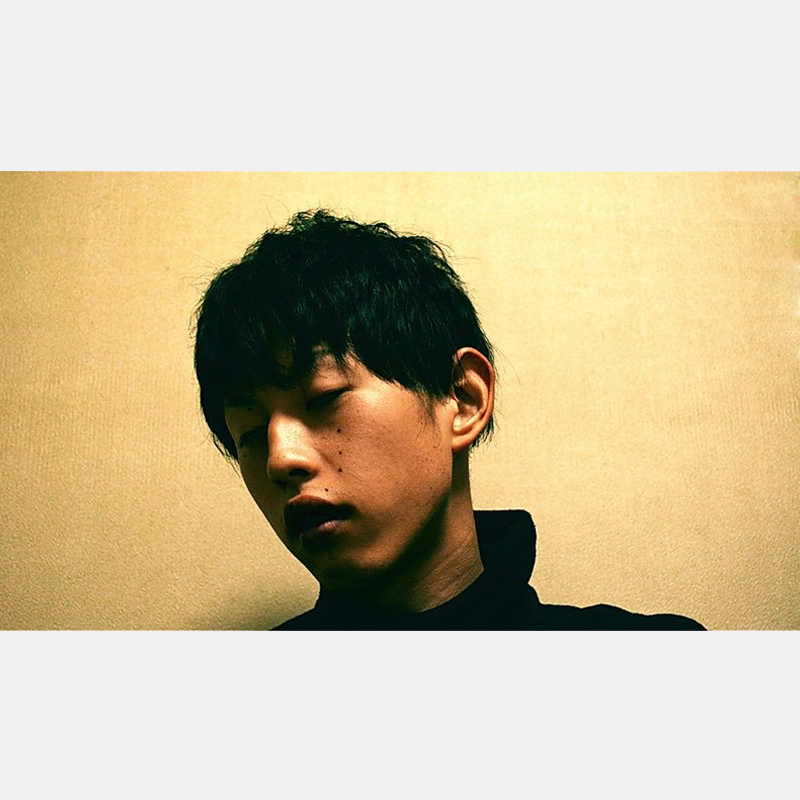 Yuki Murata
Sculptor
Born in Toyama Prefecture in 1991, Yuki Murata received an MA in Sculpture from the Graduate School of Fine Arts, Tokyo University of the Arts in 2016. He stayed in Italy from 2016 to 2017. Major awards include selection for the 23rd Taro Okamoto Award for Contemporary Art in 2019, the Grand Prize in Art Award Tokyo Marunouchi 2016, selection in 10th Shuou Foundation Award for Art Studies Abroad 2016, Tokyo University of the Arts Morinokai Prize in 2016, and the Art Fair Toyama Grand Prize in 2015. He held a solo exhibition titled "SCRIBE" at Nishida Museum of Art, Toyama Glass Art Museum, Gallery Muryow in 2020. Major exhibitions in recent years include "XYLOLOGY" (Denchu Hirakushi House and Atelier, 2018), "Pre-breakthrough" (Roppongi Hills A/D Gallery, 2019), and "Magnificent Carvings and Stories Under the Shape" (Neptune Gallery, Taipei, 2019). He has participated in various art fairs in Japan, Singapore and Taiwan.
Venue
Location
1-16-21 Kasuga Bunkyo-ku Tokyo
Access
・1 minute walk from "Korakuen" Station on the Tokyo Metro Korakuen station Marunouchi Line.
・1 minutes walk from "Kasuga" Station on the Toei Mita line and Oedo Line.
・9 minutes walk from "Suidobashi" Station on the JR Sobu Line.
Others
Inquiries
tb2020.jp/en/contact-en
(Tokyo Biennale Executive Office)