K21

Art Project
I have lived
Rei Naito
Area

Kanda・Yushima・Ueno・Kuramae

Period

2021.07.17(Sat) - 09.05(Sun)

Hours

15:00-18:00 Closed Mon, Tue, Wed *Appointmemt Only

Venue

Others

Passport

This project will also be exhibited privately at the air-raid shelter of Taito City's Kuromon Elementary School. Please refrain from contacting Taito City's Kuromon Elementary School directly.
The Tokyo air raids on March 10, 1945 are often called the "Shitamachi (downtown) air raids" (the death toll exceeded 100,000). Looking back from the present on the city and people of Tokyo's past, we pray for the repose of departed souls in a true sense. In other words, we continue to ensure that tragedies are not repeated today. Rei Naito will place her smallest sculpture, "human", in the gallery Kurenboh in the precincts of Chohouin, a Buddhist Temple in Kuramae, and offer water at the cenotaph in the cemetery. In addition, Naito has created a "human" installation in the air-raid shelter where children were evacuated during the war, as a form of continuous prayer. At these three sites, life responds to itself and inspires us in the present.
(As of June 2021)
1: "Untitled" 2009(2008-)、Museum of Modern Art, Kamakura、Photo by Naoya Hatakeyama
2: "human" 2012、KURENBOH、Photo by Naoya Hatakeyama
3: "human" 2012、KURENBOH、Photo by Naoya Hatakeyama
Artist
Rei Naito
(Artist)
Born 1961 in Hiroshima. Naito is an artist whose major exhibitions include, "One Place on the Earth" (Sagacho Exhibit Space, 1991), "the emotion of belief" (Tokyo Metropolitan Teien Art Museum, 2014), "Two Lives" (Tel Aviv Museum of Art, 2017), and "Rei Naito: on this bright Earth I see you" (Art Tower Mito, 2018). She has created permanent artworks, "Being Given" (Art House Project Kinza, Naoshima, 2001) and "Matrix" (Teshima Art Museum, 2010). In 2011, she began work on "hito" (the making of small human shaped sculptures), which has now been shown in Tokyo, Hiroshima, Okinawa, New York, and Berlin.
photo: Satoshi Nagare  Courtesy of Taka Ishii Gallery
《Praying for Tokyo》
"If the axis of time were turned vertically, there would be a flow from Tokyo's past to its future. If it were viewed horizontally, there would be an axis showing the connections between people and spaces. Standing at this intersection, we realize our present state of confusion. Without forgetting the tregedies of the past, what can we do today to move toward our future? Let's start by praying together, with art." (Kazuko Koike)
Together with three female artists – Rei Naito, Aiko Miyanaga, and Shino Yanai – the project will create "spaces of prayer", providing requiems of the past from each Tokyo community, that are dedicated to our future.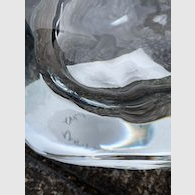 "Message from the Light"
Aiko Miyanaga
Aiko Miyanaga will perceive positive and negative light in the corridor of Yushima Seido, the former Edo Shogunate building said to be the birthplace of a library. Miyanaga has captured the allure of light through a career of working with glass materials. Here, she will use ancient sanukite rock, an exquisite material that sometimes even creates a beautiful sound. Together with the the chatter of nature and sounds of the city, this installation will guide visitors using light in a space filled with the serenity of greenery one would not expect to find in Tokyo.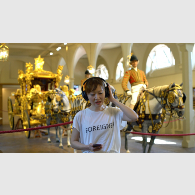 "Well Temperament"
Shino Yanai
Up-and-coming artist Shino Yanai sees the space of Yushima Seido as a place of sound. Yanai's production studio is located near the Olympic Stadium in London, and her observation of the surrounding environment and human behavior has inspired recent work. "Well-Tempered" is taken from the English name of Bach's "The Well-tempered Clavier". In this project, Yanai adopts the word "良律 (pronounced "liáng lǜ")", the Chinese translation of "well-tempered", to create an installation that brings us to consider the meaning of "well-tempered" by overlaying the harmonic tones sought by musicians with the current social situation.
Venue
Location
Chohoin 4-17-14 Kuramae Taito-ku Tokyo
Access
・4 minutes walk from "Kuramae" Station on the Toei Asakusa Line, Oedo Line.
Others