Social Project
Projects Utilizing Schools
Through its cultural activities, the Tokyo Biennale, aiming at widening our consciousness from "me" to "us", welcomes the various values gathered in communities. Putting into practice social art that comes alive in public spaces, one major pillar is Projects Utilizing Schools, which will continue incorporating schools as main venue spaces for the event.
Why schools?
There are two reasons for the Tokyo Biennale holding projects utilizing schools. First, rather than presenting a special work inside the limited space of an art museum or gallery, holding art projects in schools belonging to the community will create spaces for artistic expressions open to everyone. This will become an opportunity to think about the relationship between society, art, and the future.
Second, the biennale aims at opening schools, which are usually an enclosed community space, as cultural facilities made accessible to the entire area and general population. This is the challenge of promoting a public, living facility as a cultural space. The educational merits for children are immeasurable, as this includes exchanges with artists and experiencing artworks, encounters with multiple values, and engaging with community members. Moreover, exchanges with artists and local people will surely become a major inspiration for those working in schools.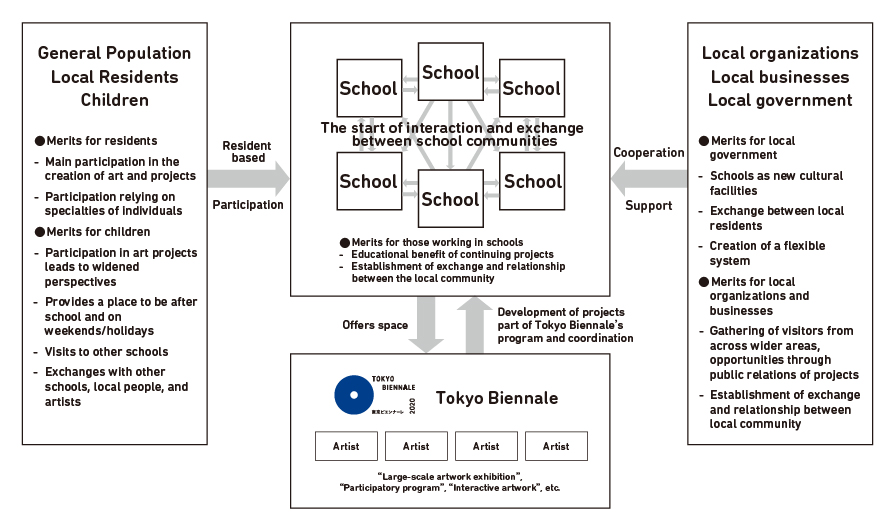 (As of March 2020)