Social Project
Design Project
Period

-

Hours

-

Venue
Including symbol logos, publicity and advertizing, maps, guides, signs, and goods, as well as areas that involve the design of information and communication, the Design Project aims to develop design that is open to people with diverse characteristics. Through continued discussion and while sharing contents with the public, a team of today's edgiest designers will work on designs spanning a broad spectrum.
Contents of the Design Project:
Symbol marks, logotypes, posters, flyers, tickets, websites, venue guides, venue signs, goods, archives (catalogues, etc.), symposiums, student trials (educational programs)
(As of June 2021)
・Student Trial
Unseen "Map of Tokyo"
Date: July 10 (Sat)-September 5 (Sun)
Venue: 1st Floor Hallway, 3331 Arts Chiyoda
Time: 10:00-21:00
A student-led attempt to capture the diverse expressions of the northeast area of Tokyo from a new perspective. This is a joint exhibition by students from two universities and three departments who gathered at the Design Project symposium. Critiques and tours by members of the Design Project are also planned (details to be announced on the website).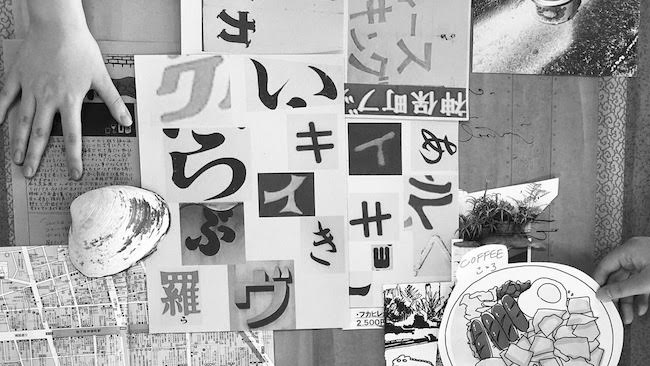 ・Students of the Department of Graphic Design, Tama Art University (Hazuki Osumi / Haruna Kameyama / Ryuta Shigematsu / Nanako Sugimoto / Yukako Takagi / Nanami Nakashima / Harumichi Nakamura / Kayo Niwano)
"Travel on Foot"
By actually walking through Tokyo, one's impressions of the city change, as if accumulating in layers. Accumulation, integration, stratification, conglomeration, progression, weathering, erosion, transportation…… Things that have taken root in the landscape over time, and things about to take shape or disappear. By mutually overlaying such individual "experiences", the participants will attempt to create a cartographic work in the manner of a collage.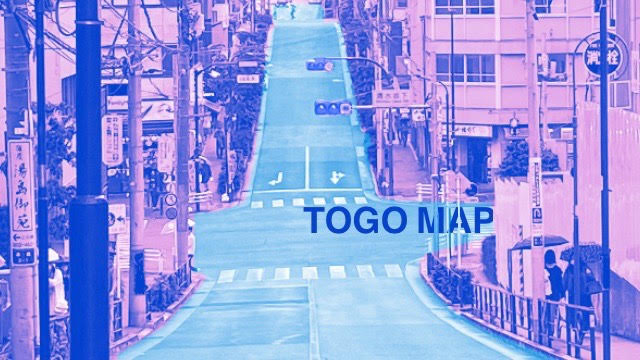 ・Students of the Department of Integrated Design, Tama Art University (Asuka Ishikawa / Yuna Usui / Yuki Takeda / Kaho Tsunoda / Keisuke Tsuya)
"Seeing the visible but invisible"
Hidden within the topography of Tokyo are differences in land elevation and histories of development that are not reflected in Google Maps. In this project, we will walk around the city, focusing on "shapes" that somehow ought to form part of the scenery we usually see. By looking at what we see but don't see, we will experience an "update" of our perspective while discovering small pleasures.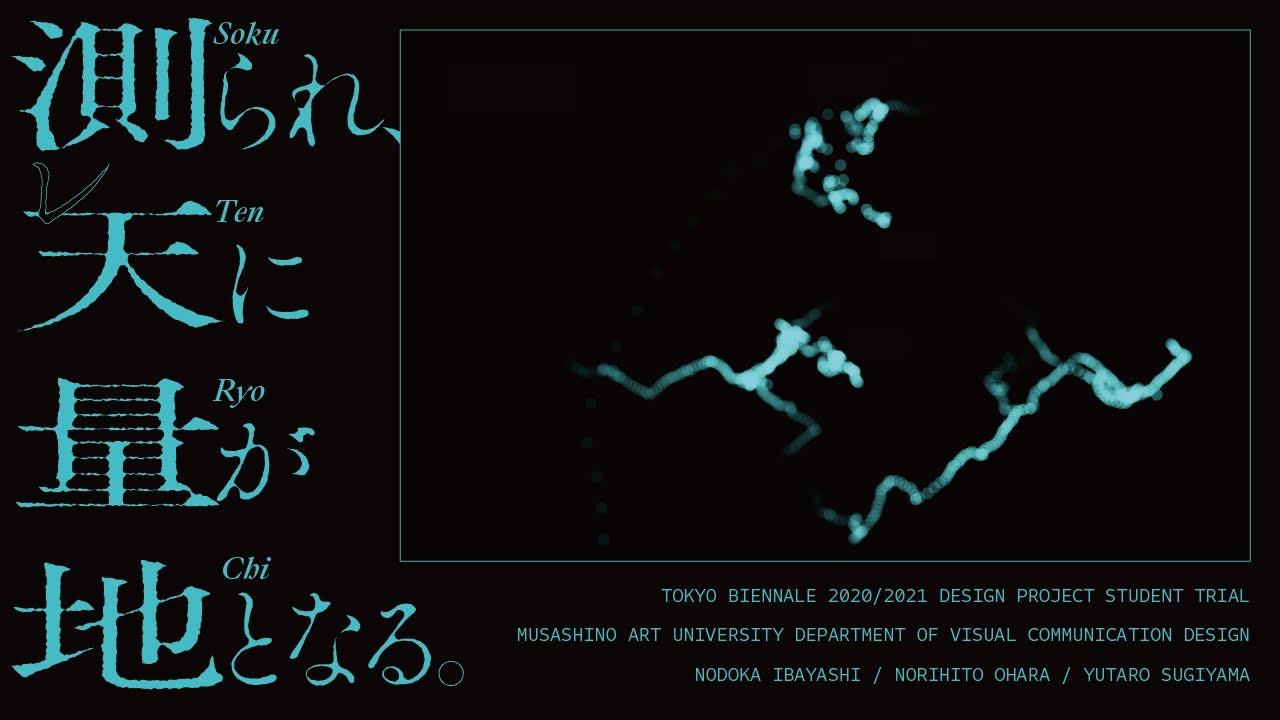 ・Students of the Department of Visual Communication Design, Musashino Art University (Nodoka Ibayashi / Norihito Ohara / Yutaro Sugiyama)
"Measured by Heaven, Quantity Becomes Ground"
In the Edo period, there was a saying, "Measure the heavens, measure the ground." It was shown as a "correct answer" to the world as we see it, but today when everyone has access to accurate map information on their smartphones, we want to generate an empirical image of the world. In real time, we will draw live spatial information and its quantity as a "ground" that cannot be experienced in a fixed map.
Project Director
Naoki Sato
(Tokyo Biennale 2020 Creative Director, Art Director, Designer, Painter)
Born 1961 in Tokyo. After graduating from Hokkaido University of Education, Sato studied sociology of education and sociolinguistics at Shinshu University. He then completed painting courses by Mokuma Kikuhata at Bigakko. In 1998, he founded the company Asyl Design (current name: Asyl). Sato produced the local project "Central East Tokyo" during 2003–2010. In 2010, he was involved in the founding of the art center, 3331 Arts Chiyoda. From his participation in the local art festival, Trans Arts Tokyo, he began to shift his focus on creating drawings. He has received numerous awards in Japan and overseas including his work becoming part of the San Francisco Museum of Modern Art's Permanent Collection. Catalogs of artwork include "Unexplored Tokyo: There, It has grown" (Tokyo Kirara Co., 2017), and he has written "Never Disappearing Between Art and Design" (Shobunsha Co., 2017), "Sato Naoki Exhibition: Circulating Pages and Murals -Exhibition of book and art vol.3" (Art Museum and Library, Ota / Bijutsu (Shuppan-sha Co., 2019), and other works. Sato also currently serves as instructor at Bigakko, and professor at Tama Art University.
https://satonaoki.jp/
Member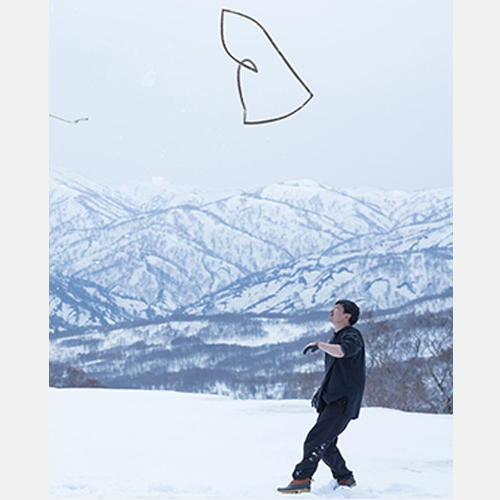 Daijiro Ohara
Graphic Designer
Born 1978 in Kanagawa Prefecture. Ohara uses graphic design, music, exhibitions, and workshops to develop projects that uncover new perceptions of words and text. His recent projects include: "mojyuryoku" (translation: "word gravity"), a typography mobile that explores gravity; "Ryosen" (translation: "Ridgeline"), a continuous graphic work that reconstructs hiking maps and mountain photos by photorgrapher, Takashi Honma; "TypogRAPy", voice recordings made through the collaboration of rapper, Illreme, and musician, Shuta Hasunuma; "New co.", sessions in which live prints and drawings are created and released together with Masamoto Yoshizawa (guitarist from the band, YOUR SONG IS GOOD), and numerous others. He has received the JAGDA New Designer Award and Tokyo TDC Annual Award. oharadaijiro.com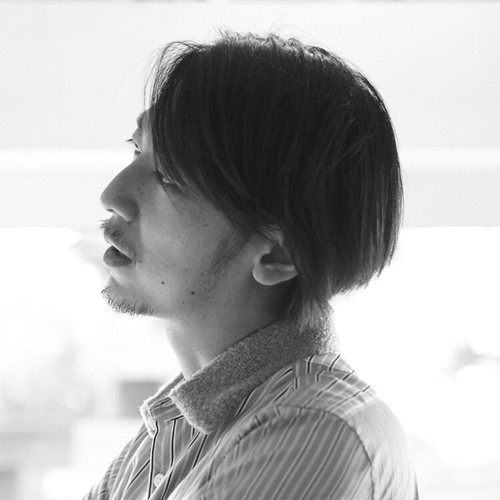 Yoshihisa Tanaka
Graphic designer, Artist
Tanaka co-manages the book shop, "POST", "The Tokyo Art Book Fair", and "CASE", a space that operates publishing and distribution, as well as a gallery. He is also involved in many artists' catalog production. Furthermore, he is active in the artist duo "Nerhol" with Ryuta Iida (sculptor), and has shown solo exhibitions including "Index" (Foam Photography Museum, Amsterdam, 2015), "Promenade" (21st Century Museum of Contemporary Art, Kanazawa, 2016), and "Interview, Portrait, House and Room" (Youngeun Museum Contemporary Art, Seoul, 2017).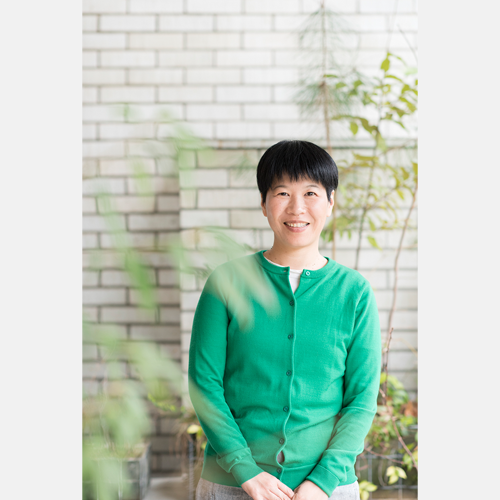 Yurio Seki
Designer
Starting her own design brand "Salvia" in 2000, Yurio Seki is a designer who draws from her studies of traditional Japanese culture in order to promote the creation of objects that fit with our daily living. In 2009, she spent a year studying textile making in Sweden, and upon returning to Japan, opened workshops and other activities in an atelier in the Kuramae area of Tokyo. She has worked on books and magazines, designs for textiles and spaces, in addition to town building through the creation of map designs such as, "Monthly Kuramae", "Shibuya Child Upbringing MAP", "Wakayama Nurumigawa Strolling MAP", "Town Building Workshops", among others. Currently she is fully engaged in being a mother.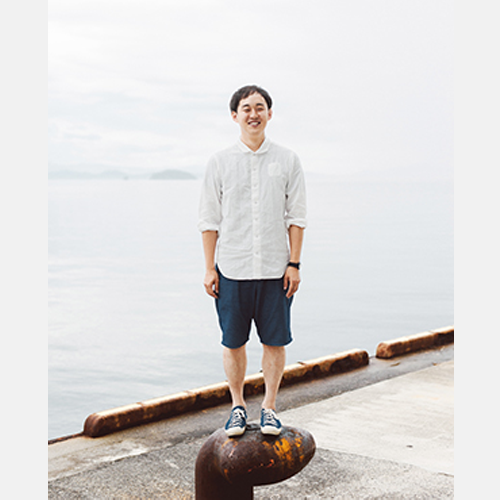 Yuma Harada
Designer
Born 1979 in Osaka. Harada is the director of the design studio, UMA/design farm. Based in Osaka, he aims at creating new experiences by visualizing concepts through projects focused on culture, social welfare, and community that range from graphics and books, to spaces, exhibitions, and planning. Placing value on "thinking and creating together", Harada's designs offer us continued interaction and experimentation. He is the director of "DESIGNEAST" and "Shodoshima/Hishionosato + Sakateko Project". In addition, he serves as a judge for the Good Design Award, and visiting professor for the Spatial Design Course at Kyoto University of Art & Design. His pet dog is named "Wakame" (translation: "Seaweed"). www.umamu.jp