Art Project
Kase-truck School Project
MMIX Lab
<Open Call Project SOCIAL DIVE>
Heightening our awareness of disaster prevention through "Art as an Act ", the project is made to "save one life".
The "Kase-truck" was custom made using wooden parts from temporary housing constructed in response to the 2011 Great East Japan Earthquake (the truck is equipped with temporary housing, serving as accomodation in both Tokyo or Tohoku region). It is driven to schools in Tokyo, where there are concerns of city-wide natural disaster, passing on experiences through the "3.11 Memorial Project" (providing the chance to actually touch objects bent and deformed by the tsunami). Also featured are a "disaster picture story" by Parco Kinoshita, an interactive workshop by MMIX Lab members (includes Yoshiaki Kaihatsu and Atsushi Kadowaki), as well as film screenings.
Using schools as venues, which serve both as spaces for learning as well as shelters in cases of disaster, disaster prevention in the form of art workshops and other events will be held in cooperation with various organizations. The mobile project will develop experiences through the "Kase-truck", including solar and bonfire cell phone charging services.
(As of March 2020)
1: "Kase-truck school project" Kase-truck 2020 (image)
2: "Art as an Act Research Center" Arts And Act <KOTOART Lab>, 2019, Ishinomaki, Miyagi Prefecture
3: "TATSUKO★88" 88 year old new star rapper "My life (HIP-HOP ver.)", 2016, Sendai
Artist
MMIX Lab
MMIX Lab (MediaMIX Lab) is engaged in creative activities unbound by existing frameworks of art, which fuse various media to connect art and regional cultures. Mmix.org
Works of art not only consist of "art objects" but also "art actions" (art in the form of action). The latter refers to socially engaged art (social art), which is committed to addressing various social issues through creative methods characteristic of art. Recently, MMIX Lab has expanded its activities in the form of "art as action," addressing issues shared by the group as well as those of its respective members.
Takashi Murakami (Representative)
Member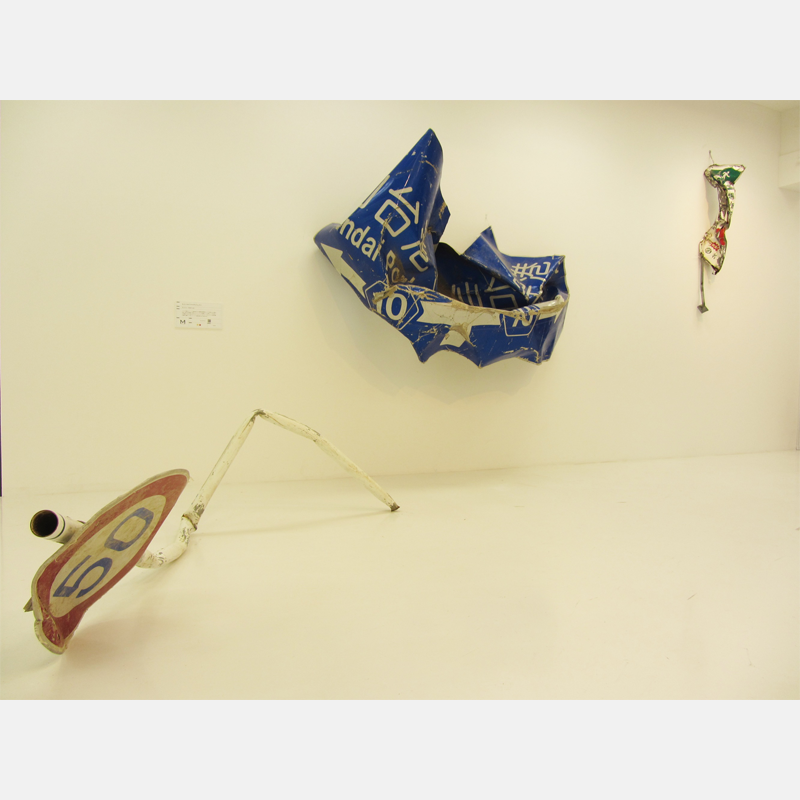 Takashi Murakami
Artist
Born in Kumamoto, Takashi Murakami started working as an artist in Tokyo in 1986, at which time he produced works using tatami mats and rice. He has participated in national and international exhibitions and art projects held at various venues including Towada Art Center, Art Tower Mito, Contemporary Art Museum Kumamoto, 3331 Arts Chiyoda, and Gwangju Design Biennale. In addition, he has planned and co-organized art projects in numerous schools and towns, including IZUMIWAKU Project, which imagined the school as an art museum (various locations in Suginami Ward in Tokyo, 1994 to 1996), "10 Years with Joseph Beuys" (1996), T.ORG "Tourism and Art" exhibition in Sendai (2003 onwards), and Art Inclusion Project (2010 onwards). Recently, he has given lectures and led other activities at cultural institutes as a form of "Arts And Act" based on the theme of art dissemination and cultural education policymaking. Since the Great East Japan Earthquake in 2011, he has developed "Arts And Act Laboratory" in Ishinomaki through projects such as the 3.11 Memorial Project and Sakura 3.11 School Project, and as a base for social tourism (dark tourism related to earthquake disasters).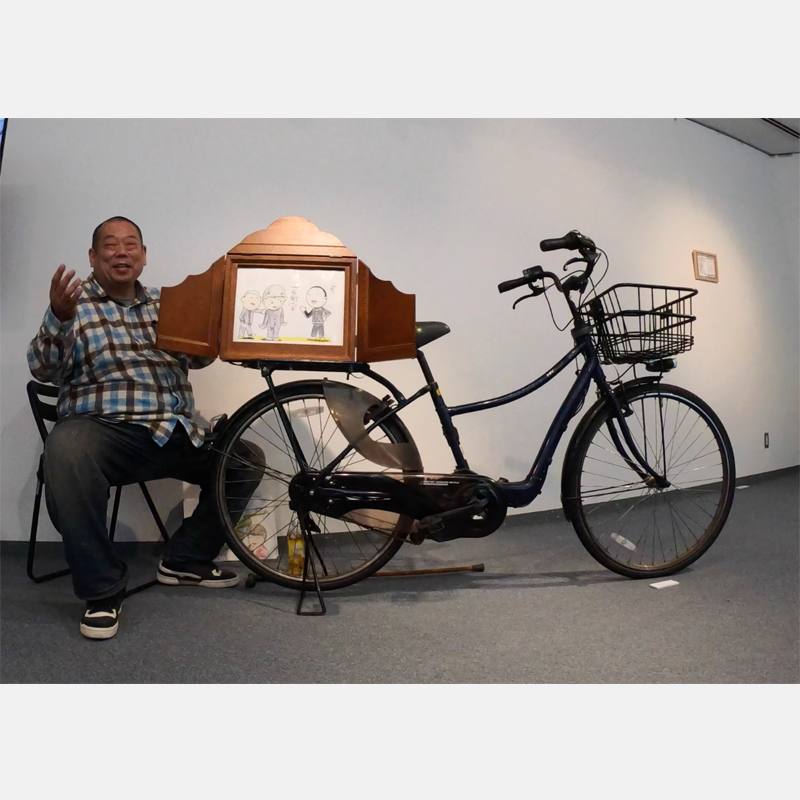 Parco Kinoshita
Contemporary Artist
Born in Tokushima Prefecture in 1965, the artist has gone by the name "Parco" since 1989, after winning the Parco Award in The Nippon Graphics Exhibition at a time when he was teaching at elementary school. In the 1990s, after working as a junior and high school art teacher, he switched his profession to become an illustrator and made his manga debut in the publication Garo. Kinoshita also goes by the nickname "Koen no Kinoshita" (meaning "under the tree in the park") because he often held children's workshops and performances, primarily in public spaces. He became active overseas after joining the contemporary art group "The Group 1965". Thereafter, he has joined exhibitions throughout Asia and Europe, while also participating in international exhibitions in the form of solo guerilla performances. After being mistaken for Sendai Shiro, a local historical figure, when he participated in the Tourism and Art Exhibition held in a shopping arcade in Sendai City in 2003, he often disguises himself as Sendai Shiro when carrying out activities in Miyagi Prefecture. After the Great East Japan Earthquake in 2011, he put his full efforts toward community building through art activities, and continues to support reconstruction efforts today. In 2017, he moved to Miyagi Prefecture following participation in the Reborn Art Festival, a contemporary art event held in Ishinomaki City. Kinoshita specializes in painting, but he has also started making woodcarvings, basing himself on the Oshika Peninsula. He also initiated art-related support activities in Banda Aceh, the area that was severely affected by the 2004 Indian Ocean earthquake and tsunami.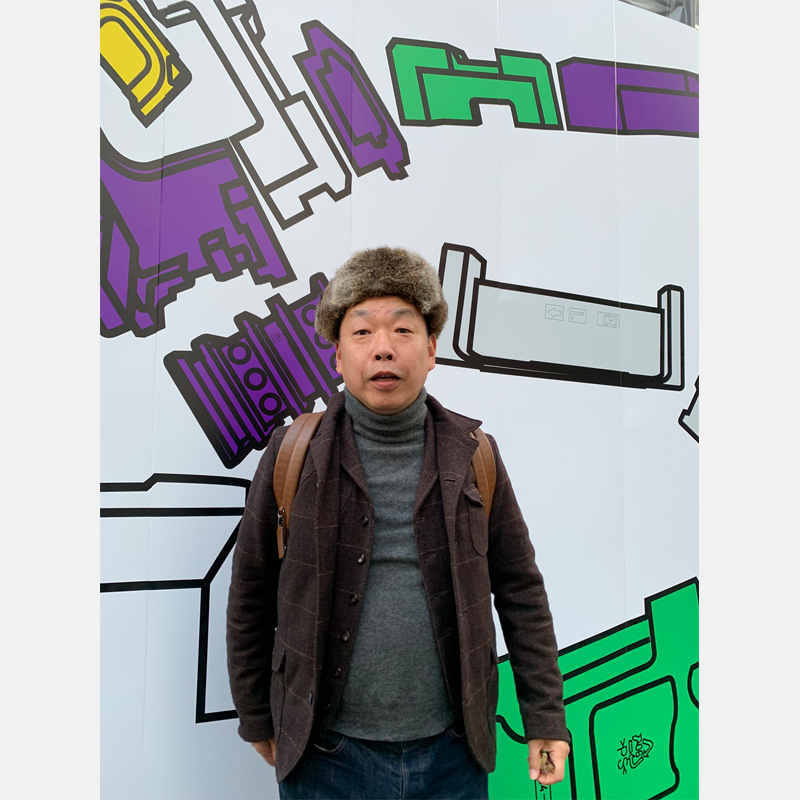 Yoshiaki Kaihatsu
Artist
Centered on works that invite audience participation, Yoshiaki Kaihatsu has exhibited in Dia del Mar/By the Sea at PS1 MOMA in 2002, the 9th Venice Biennale: International Architecture Exhibition in 2004, and the Echigo-Tsumari Art Triennial in 2006. In 2016, he presented "8th Grade Syndrome" at Ichihara Lakeside Museum. In 2019 in the exhibition "Now, it's time to play" at the Museum of Contemporary Art Tokyo, he created an installation in which 30 clothes cabinets were assembled in the guise of a bouldering wall. He is also known as the organizer of "Thank You Art Day", which takes place annually on March 9.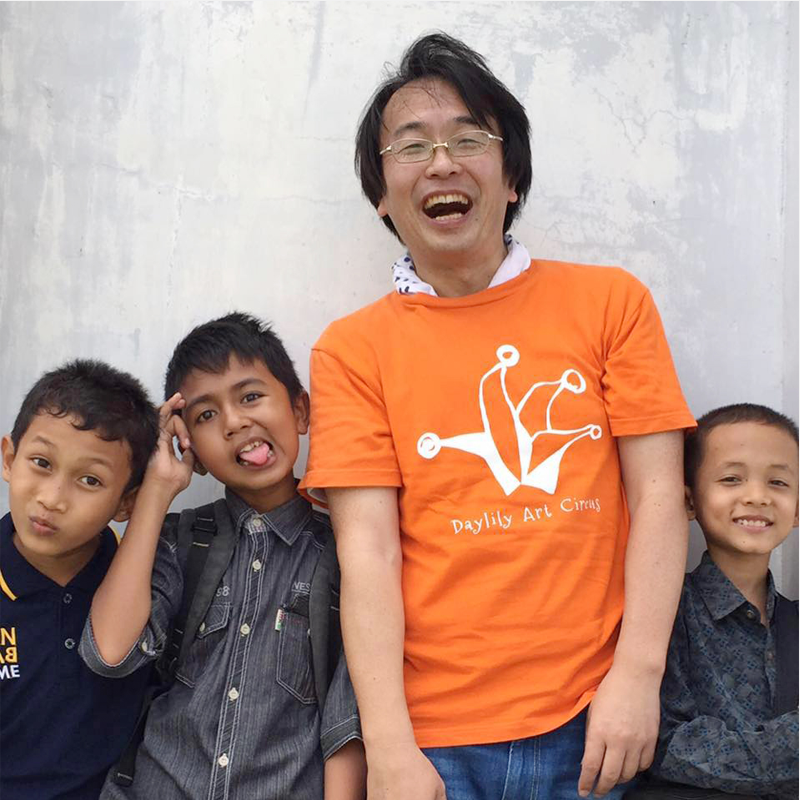 Atsushi Kadowaki
Contemporary Artist
Born in Sendai City in 1969, Atsushi Kadowaki graduated from Tokyo University of Foreign Studies, where he studied Arabic. He worked for a steel company but left in less than two years, after which he produced and exhibited figurative works in 2D. However, on the occasion of participating in the "Tourism and Art Exhibition", an art project that took place in a shopping arcade in Sendai in 2003, he started to use various media to develop participatory art projects under the theme of "doing something with someone." Following the Great East Japan Earthquake in 2011, he set up the Oshiruko Café (sweet red-bean soup) and the welfare service facility "Art Inclusion Factory" at temporary housing complexes in disaster-hit areas, while he also established the Aceh-Japan Community Art Project, an initiative that connects Tohoku to Banda Aceh, the area most severely affected by the 2004 Indian Ocean earthquake and tsunami.