K12

Art Project
Loiduts Charity Shop -Help others with second-hand goods-
Ryo Yamazaki
Area

Kanda・Yushima・Ueno・Kuramae

Period

2021.08.07(Sat)- 08.22(Sun)

Hours

11:00〜18:00

Venue

Others

Free Admission

【Other Venue】
A pop-up shop will be open at Yurakucho micro FOOD&IDEA market where the Yurakucho Information is located.  There will also be four clothing collection boxes for charity  in the area during the event.

■Pop-up shop: Yurakucho micro IDEA&FOOD Market
Period: 2021.08.09 (Mon) – 08.29 (Sun)
Address: Yurakucho Building 1F, 1-10-1 Yurakucho, Chiyoda-ku, Tokyo

■Collection boxes: 4 locations in the DAIMARUYU area
By donating your unwanted fashion items to charity shops, you will be helping to solve social problems in turn. Items to be collected include clothes, bags, shoes, hats, ties, accessories, stoles and fabrics.
Period: 2021.08.09 (Mon) – 08.17 (Tue)
Locations:
・Yurakucho micro IDEA&FOOD Market ( Yurakucho Building 1F, 1-10-1 Yurakucho, Chiyoda-ku, Tokyo)
・Kokusai Building 1st floor (Naka-dori side entrance, 3-1-1 Marunouchi, Chiyoda-ku, Tokyo)
・Marucube, 1st Floor, Marunouchi Building (Entrance on Naka-dori side, 2-4-1 Marunouchi, Chiyoda-ku, Tokyo)
・Otemachi Park Building, 1st floor (Hibiya Street side entrance, 1-1-1 Otemachi, Chiyoda-ku, Tokyo)
The "charity shop" has its origin as a social contribution store in the UK. This is to raise funds by collecting unnecessary clothes from people and sell them in stores, to solve social issues. A charity shop will take place as an art project at CPK Gallery in Taito City with the aim to make it a part of the culture of the city. The collected money will be donated to "Maggie's tokyo", a foundation that supports cancer patients and their families. This project involves repeated interaction with those who join, and will build a structure for volunteers to participate and operate its system.
「LoidutusCharity Shop」@CPK Gallery, 2021
Organizer: studio-L
co-organizer: General Non-Profit Incorporated Organization Tokyo Biennale, Nikken Sekkei Ltd (NDA), Nippon Copack Inc.
https://tb2020.jp/project/loiduts-charity-shop-help-others-with-second-hand-goods/
Support: (2019) Tama Co.
Cooperation: Nippon Copak Inc., NI-WA Co., Ltd., TOHO-LEO Co., Nakano Co., Ltd., Japan Institute of Design Promotion, Tokyo Kasei Gakuin University, Jiyu Gakuen
(2019) The Association for the Advancement of Nihon Television Street, Bancho Elementary School, Bancho Children's Association, Aiikukai
(As of March 2021)
1: "Loiduts Charity Shop" image of social experimentation, 2019, Bancho no Niwa (Tokyo)
2: "Loiduts Charity Shop" image of workshop, 2019 (Tokyo)
3: "Loiduts Charity Shop" children donating their proceeds from the charity shop to maggie's tokyo, maggie's tokyo
[Website]http://loiduts.studio-l.org/
[Online Shop]https://loidutsshop.stores.jp

https://www.facebook.com/loidutscharityshop
https://www.instagram.com/loiduts/
https://twitter.com/loiduts
https://note.com/loiduts
Current Activities
[Exhibition] Loiduts Exhibition: Upcycle Products for Charity (December 14-16, 2020)
An exhibition was held focusing on previously collected garments that were upcycled and reborn through new ideas.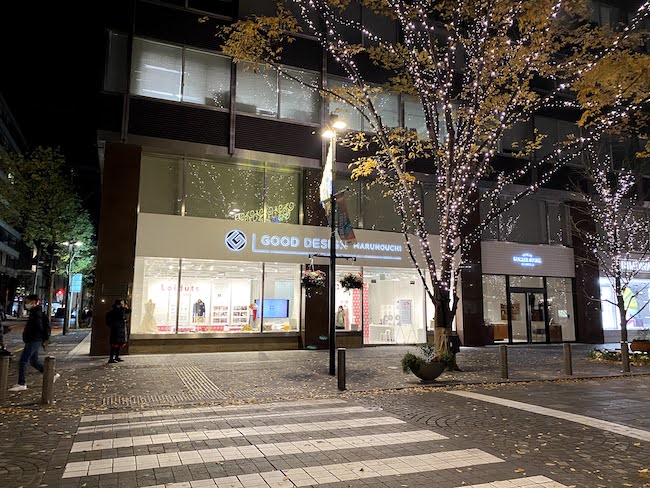 [Workshop] Upcycle Workshop: Let's Make a Scarf from Knitwear (December 13, 2020)
An upcycle workshop was held with designer Nusumigui as instructor in which the participants made their own original scarves from disused old jumpers.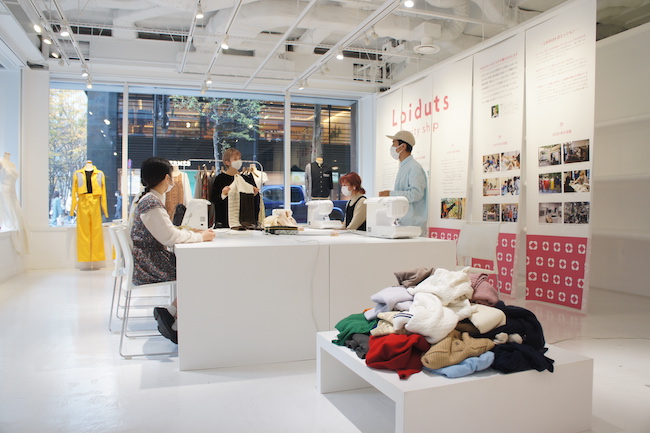 [Event] Higashi Tokyo Ichi (October 23-25, 2020)
We co-hosted a stall at the East Tokyo Market, which was held for three days at the CPK Gallery on the ground floor of the clothes hanger and store fittings maker, Nippon Copak Inc. building in Asakusabashi, Taito-ku, Tokyo.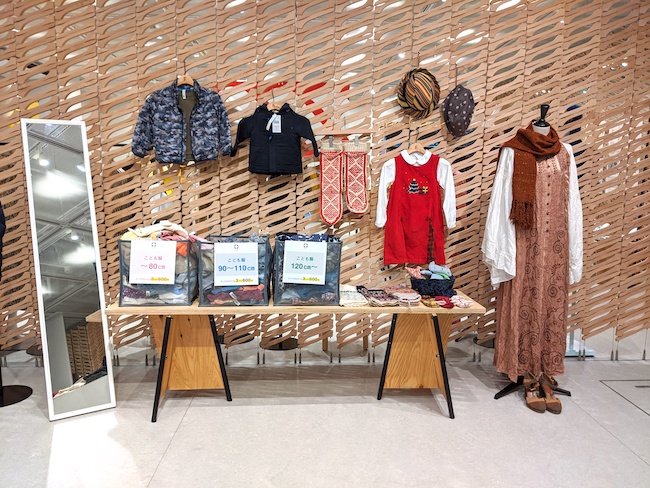 [Exhibition & Workshop] Loiduts Popup Charity Shop (August 29-September 6, 2020)
Kudanhouse was used as an atelier for a charity shop, where donated clothes were sorted, priced and sold. Upcycle workshops and online talk events were also held.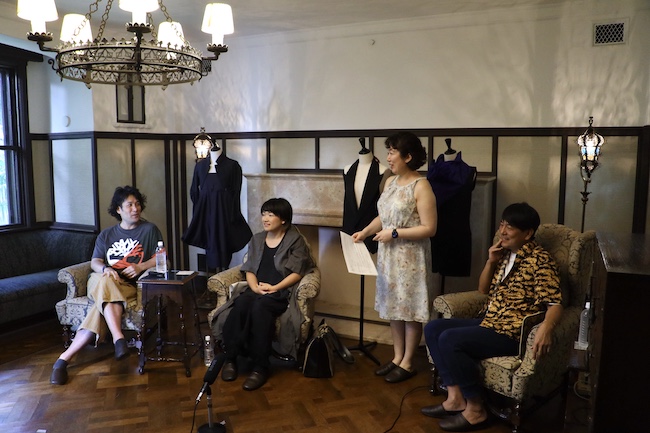 [Pre-event] Loiduts Charity Shop Social Experiment (November 22-24, 2019)
In cooperation with the Bancho Children's Association and the PTA of local primary schools in Chiyoda Ward, we ran an experimental charity shop at Bancho no Niwa.
Artist
Ryo Yamazaki
(Community Designer, Certified Social worker, Director of studio-L)
Founded Studio-L in 2005 and he has continuously encouraged and empowered the local communities to find local issues and create the innovative solutions for themselves through the design. His works varies from civic participation to design a comprehensive plan, social care system in the neighborhood, revitalization of city centre and so on.
Venue
Location
1-28-1 Yanagibashi Taito-ku Tokyo
Access
・4 minutes walk from "Asakusabashi" Station on the JR Sobu Line, Toei Asakusa Line.
Others
Inquiries
+81-3-5809-1812
gallery.copack.co.jp