Social Project
Projects for Resiliency in Tokyo
As the popular saying goes, "Fires and quarrels are the flowers of Edo", with "flowers" referring to local fire extinguishment. Disaster prevention in Edo was deeply rooted in the local community. However, since modern times people are (seemingly) able to live apart from one another, and the community that connects us continues to weaken. For the Tokyo Biennale, "Resiliency" incorporated into art projects will give rise to relationships between citizens fit for the contemporary era through the cooperation of local people and experts. Creating a society of communities that promote well-being, the projects aim at building connections that enable us to help each other in times of large-scale disasters such as earthquakes.
Contents (tentative)
Field surveys
The process starts from knowing the town we live and work in. Holding field surveys with experts and local residents, they will discover the hidden risks in the town, and learn the access spots for water, restrooms, supplies, WiFi, and other needs during a state of disaster. Furthermore, by forming networks with suppliers, they will build on to the vital social infrastructure.
Development of Resiliency Map App "Atsumari Map"
Adding to the existing disaster related information, one by one, citizens input the real time situation of the area in times of disaster. Building a map system that tracks the wider situation during disasters, the "Gathering Map" aims at sharing this information on the Internet for anyone to access.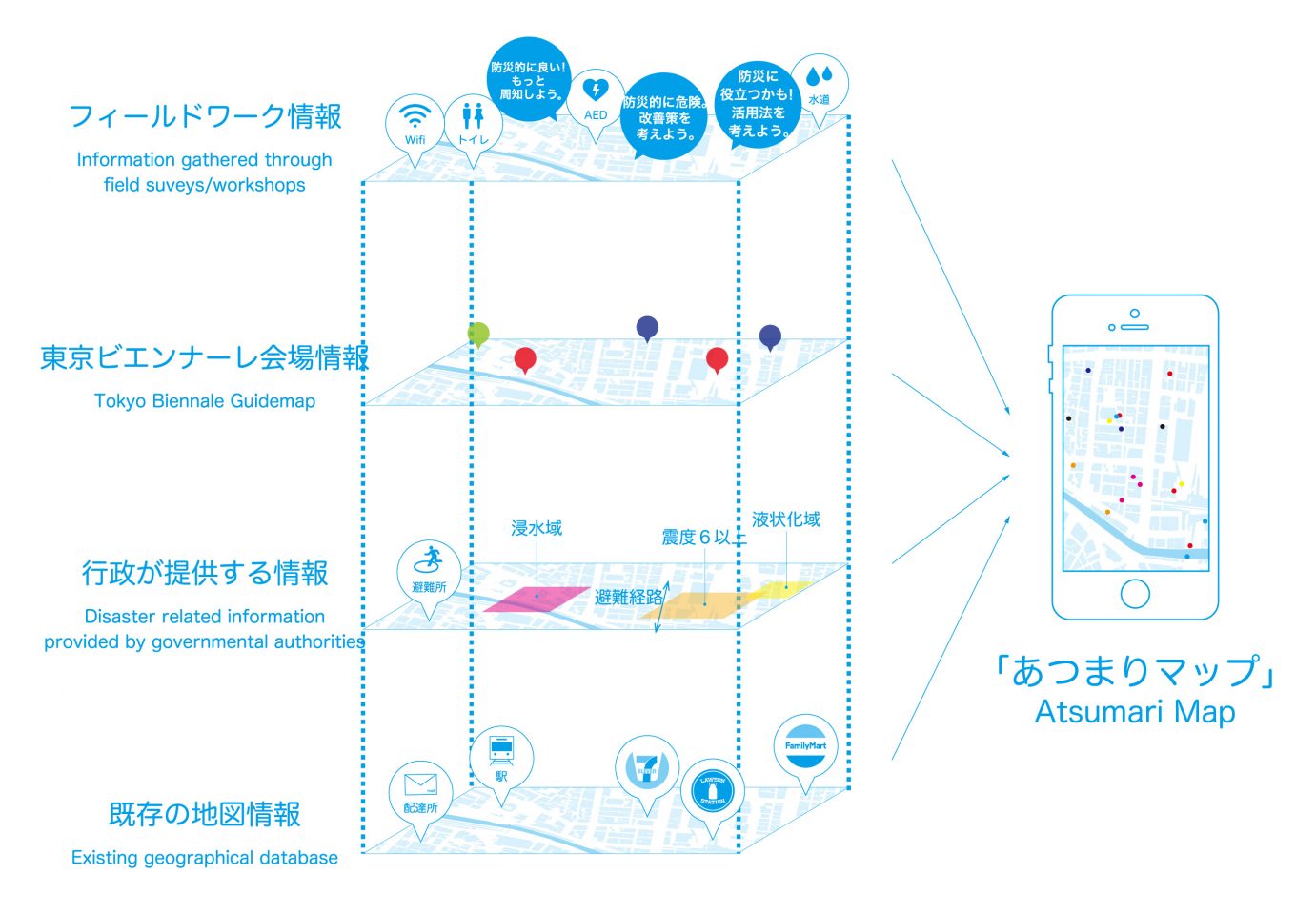 Development of disaster function street furniture "Town Kiosks"
An aim at developing "Town Kiosks", HUB units that offer citizens of the area items they need during disaster. Not only made for the local residents, these are reliable kiosks very easy to use even for those coming from other areas.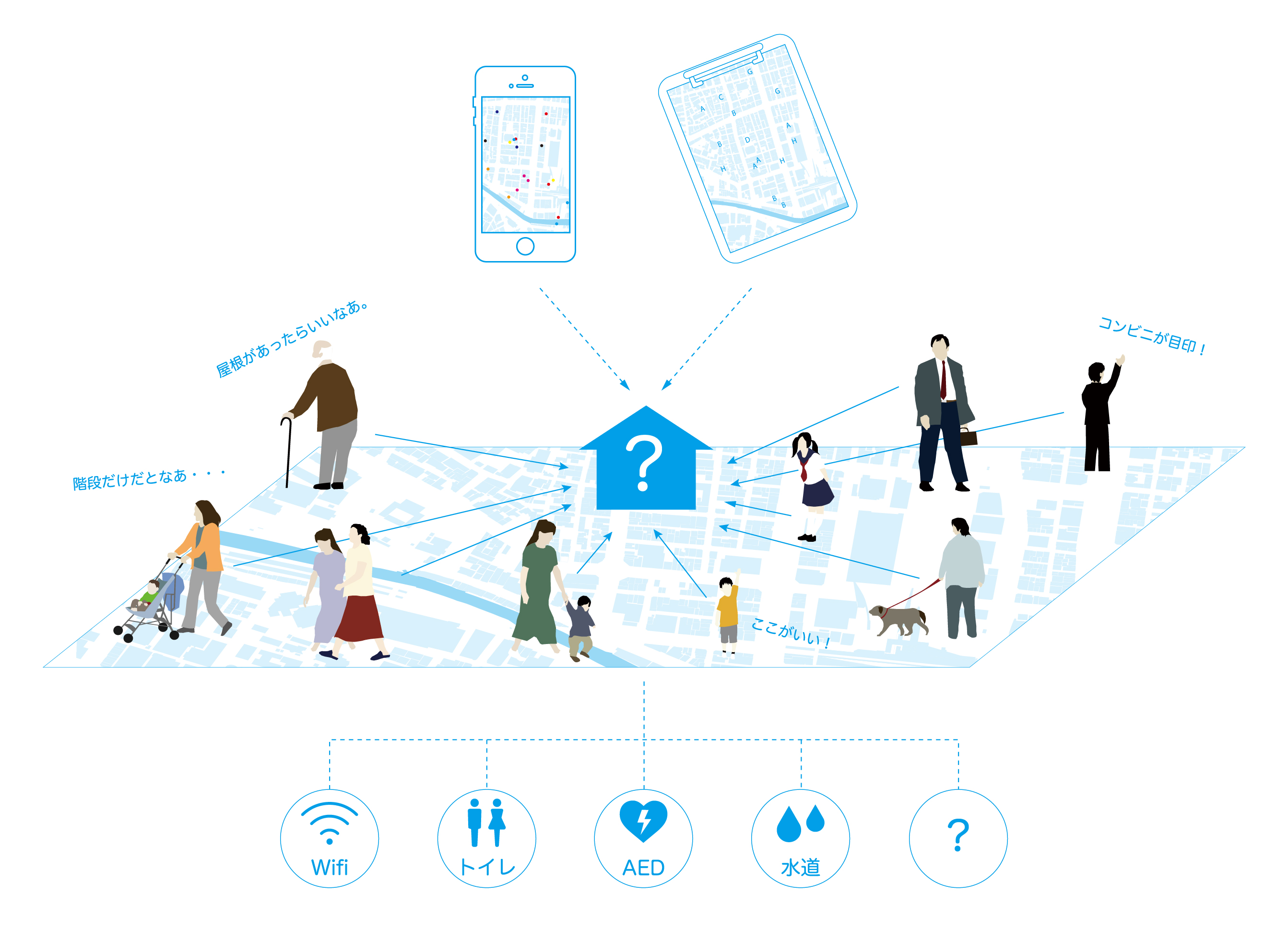 (As of March 2020)
Project Director
Osamu Nishida
(Architect, CEO of ondesign partners)
Born 1976 in Kanagawa Prefecture. Nishida is a first-class architect who graduated in 1999 from Yokohama National University and served as an assistant at Tokyo Metropolitan University between 2002 to 2007. He founded the company, ondesign partners, in 2004. While involved in numerous architectural projects, Nishida is also active as a member of ISHINOMAKI2.0, an organization active in the town building of Ishinomaki in Miyagi Prefecture (disaster site of 2011 Northeast earthquake and tsunami).