K10

Art Project
Tamagawa Josui : 4.6 Billion Years Walk
Satoko Lee
Area

Kanda・Yushima・Ueno・Kuramae

Period

2021.07.12(Mon) - 07.30(Fri)

Hours

12:00-18:00 Closed Sat, Sun, Holiday

Venue

Others

Free Admission
The Tamagawa Josui is a waterway built by the Tamagawa brothers in 1653. The canal was made so that in the west, it crossed from Hamura head gate to Musashino Plain, and continued to the Yotsuya Okido Mark, on to the towns of Edo that received its drinking water. Today, part of it is buried by highway construction, but due to opposition at the time the upper reaches of the waterway remain open, where it is loved by locals.
This project involves walking the original Tamagawa Josui distance of 46 km from Hamura to the Imperial Palace. According to the 4.6 billion years of Earth's history, each kilometer of the path represents one hundred million years. The walk will make us think about how Tokyo appeared long ago, imagining what kind of trees, sounds of birds, and animals made up its natural environment. We are sure to see a completely different Tokyo than we have seen before. Beyond walking along the Tamagawa Josui, the project will also offer workshops for drawing creatures of the present and past, an exhibition of the 4.6 billion years of the Tamagawa Josui, as well as a symposium.
Support: Chimukui (meeting supporting small insects, grass and creatures), Earth permanent residence plan
(As of February 2021)
1: Tamagawa Josui, Photo by Karoku Kato
2: "Tamagawa Josui : 4.6 Billion Years Walk" route map
3: Image of pre-walk held in January
https://tamagawajosui46.jimdosite.com/
https://www.facebook.com/chimukui/
Current Activities
[Event] Tamagawa Josui: 4.6 Billion Years Walk
Short Walks(18.10 – 12.12.2020/Five sessions)
Ahead of the planned one-day walk event from the start of Tamagawa Josui to the Imperial Palace, the same route totalling 46 km was divided into a series of five short walks. These walks included commentaries by experts on the history of the earth and history of Tamagawa josui.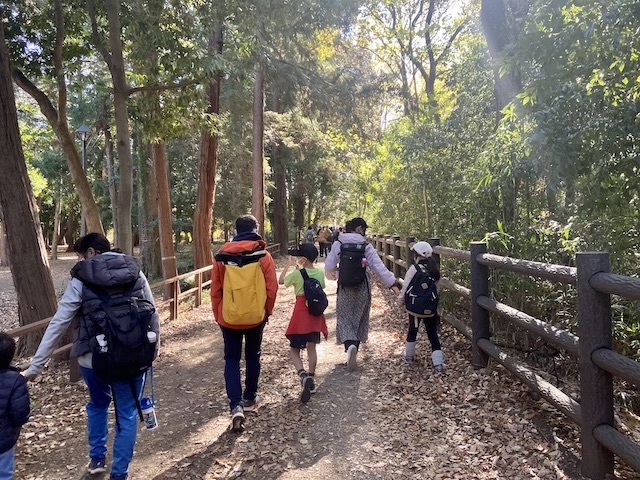 [Tokyo Biennale note article] Interview: Satoko Lee
Artist
Satoko Lee
(Artist)
Satoko Lee graduated from Musashino Art University with a degree in Sculpture. Leaving behind the overabundance of Japan, she went to search for life's true importance by traveling to villages in India without electricity, water supply, or gas. Lee has participated in numerous sculpture symposiums across Japan and overseas. Currently she is taking on a variety of project planning, from environmental film screenings, lectures and symposiums, to children's art workshops.
Venue
Location
3-11-1 Surugadai Chiyoda-ku Tokyoo
Access
・1 minutes walk from "Shin-Ochanomizu" Station on the Tokyo Metro Chiyoda Line.
・3 minutes walk from "Ogawamachi" Station on the Tokyo Metro Marunouchi Line, Toei Shinjuku Line.
・7 minutes walk from "Otemachi" Station on the Tokyo Metro Marunouchi Line.
・8 minutes walk from "Kanda" Station on the Tokyo Metro Chiyoda Line, JR Chuo Line, Yamanote Line.
・5 minutes walk from "Ochanomizu" Station on the JR Chuo Line, Sobu Line.
Others