K17

Art Project
TONARI (Neighborhood) Project
Min Nishihara
Area

Kanda・Yushima・Ueno・Kuramae

Period

2021.07.26(Mon) - 09.05(Sun)

Hours

12:00〜18:00(Until 20:00 on 7/29, 8/5 and 8/12)

Venue

Others

Free Admission

The "Tonari" project is as follows
1) Facilitator Training Course (7/19~7/22)
2) "Tonari Bar" (7/26~8/15)
3) Exhibition (8/15~9/5)
If you would like to participate in the Facilitator Course, please apply here. (Deadline 7/10)
Having gained extensive experience in curating and art management, Min Nishihara worked at a welfare office in Los Angeles as a social worker and mental health therapist. For the Tokyo Biennale, she will open the art studio "TONARI" made using perspectives of art therapy and social work as socially engaged art. The studio will be open during the event period as a free space for anyone seeking positive changes. The program will also provide facilitator training for those who are willing to develop and utilize their experience and creativity. The open studio will connect people through any form of expression and will be a place for people and communities.
Support: Chiyoda-ku Urban Development Support (2020)
(As of March 2020)
1: Yanaka house, 2019, Ueno Sakuragi Atari (Tokyo)
2: Workshop on multicultural environments, 2017, Los Angeles
3: Yanaka house, 2019, Ichida residence (Tokyo)
Current Activities
[Counseling] "Tonari Room" Opened @ 3331 Arts Chiyoda (August 19 and 23, 2020)
Counseling was offered on various issues related to home and the workplace, as well as specialized counseling for students, artists, and creators working in the field of art and other creative disciplines. We are currently accepting applications at any time through the project website.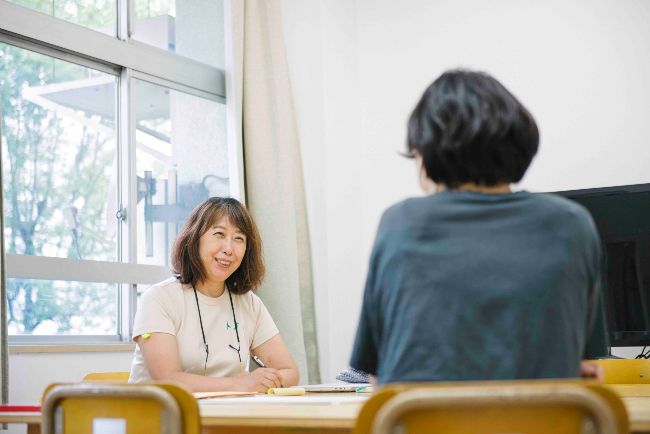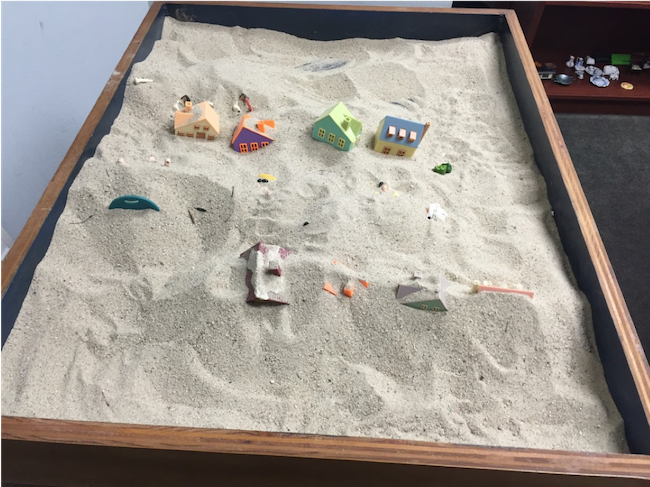 [Workshop & Exhibition] "Children's Conference—A Town Created by Us" Let's Build Our Town! Everyone gather at 3331〜(August 17-23, 2020)
A workshop and exhibition was held as a preliminary event in preparation for the running of a free space where anyone can casually stop by, from children to students, adults, people living alone, mothers raising children, families, international students, immigrants from overseas, and people of advanced age.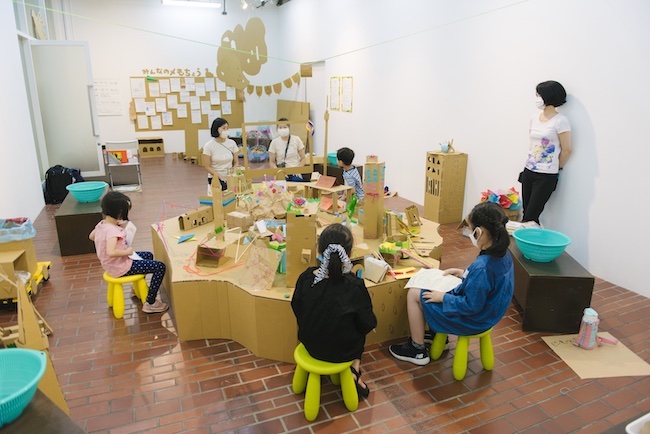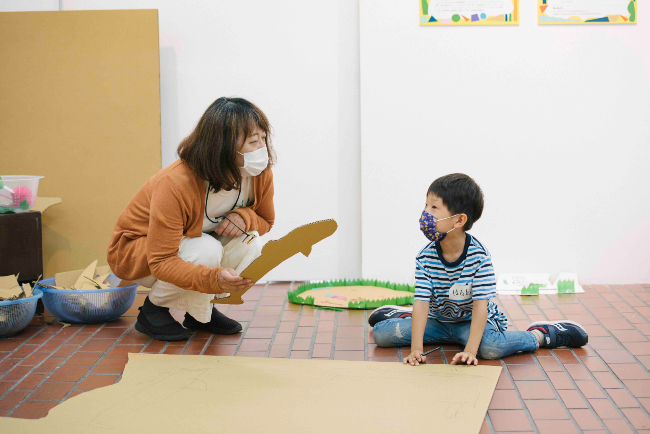 [note] TALK: Three-person Dialogue with Min Nishihara, Sanae Takahata, and Kaoru Endo
Artist
Min Nishihara
(Artist + social worker + mental health therapist)
Nishihara went on to work in the United States after building her practice as a writer, critic, and curator in Tokyo during the 1990's. While continuing to work in art management, she served as a social worker and mental health therapist at a welfare office in Los Angeles. Along with offering individualized therapy and art therapy, she organized art projects through social work in low-income housing, shelters for domestic violence, senior homes, and community centers. Currently, Nishihara is an associate professor at Tokyo Kasei University, Depertment of Art and Design, as well as a certified clinical psychotherapist in the state of California.
Venue
Location
Arts Chiyoda 3331 #101 6-11-14 Sotokanda Chiyoda-ku Tokyo
Access
・1 minute walk from "Suehirocho" Station on the Tokyo Metro Ginza Line.
・3 minutes walk from "Yushima" Station on the Tokyo Metro Chiyoda Line.
・6 minutes walk from "Ueno okachimachi" Station on the Toei Oedo Line.
・7 minutes walk from "Okachimachi" Station on the JR Keihintohoku Line, Yamanote Line.
・8 minutes walk from "Akihabara" Station on the JR Keihintohoku Line, Yamanote Line.
・15 minutes walk from "Ochanomizu" Station on the JR Chuo Sobu Line.
Others
Inquiries
+81-3-6803-2441
www.3331.jp